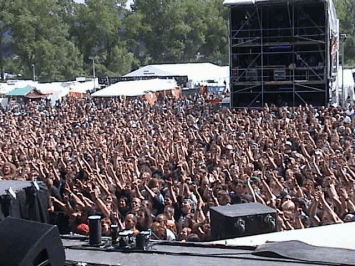 Be sure to check out the official Website too!
And donīt forget the BANG YOUR HEAD Fanpage!

This website wouldnīt have been possible without the help of Horst Odermatt, Jagger, Ines, Thomas Michel and the rest of the mighty BANG YOUR HEAD crew!!! Keep up the good work guys and girls!!!
And if you donīt like what you see here, please blame me and not any of the persons mentioned above!
If you are into Hardcore, please check out my Band CLUSTER BOMB UNIT! But beware this is NO Metal at all - just bloody Hardcore like it was ment to be :-)